If you have a basement window with a window well, you know how important it is to keep it clean and dry. Window wells can easily accumulate debris, leaves, and rainwater, making them a perfect place for pests and insects to breed.
Moreover, a flooded window well can cause costly water damage to your basement. The best way to avoid such problems is to install a window well cover. While you can always buy a ready-made window well cover from a hardware store, it can be costly.
Alternatively, you can make your DIY window well-cover using simple materials and tools – it is a pretty affordable solution.
Window well cover is made for use around a basement window and gives it space with the surrounding surface for light in basement buildings. What makes this cover so great is its air ventilation, much needed for even occasional visitors to your house!
Also, a window well cover can be an excellent home improvement item! The cover makes a great decoration for basement windows and removes excess water.
DIY window well cover is a great tool for cleaning your windows! Continue reading this article to find out how to create your own DIY window well cover for a basement window and get some other cover ideas.
DIY window well cover considerations
When making a DIY window well cover, there are several considerations that you should keep in mind to ensure that your cover ideas are effective and long-lasting. Here are some key factors for DIY projects to consider:
Material selection: The material you choose for your window well cover should be strong enough to withstand the weight of debris and ice. Common durable materials used for window wells include polycarbonate, acrylic, and metal.
Size and shape: The window well cover should be designed to fit the dimensions and shape of your window well. Measure your window wells accurately and make sure that the material covers window fully and extends at least 2 inches beyond the well's edges to prevent water from seeping through.
Security: Your window well cover should be able to prevent unwanted access to your home and make it safe for the kids. Consider adding locks or security features to the cover.
By considering these factors, you can create a DIY window well cover that will effectively protect your basement from water damage and pests, while also providing easy access to the air when needed.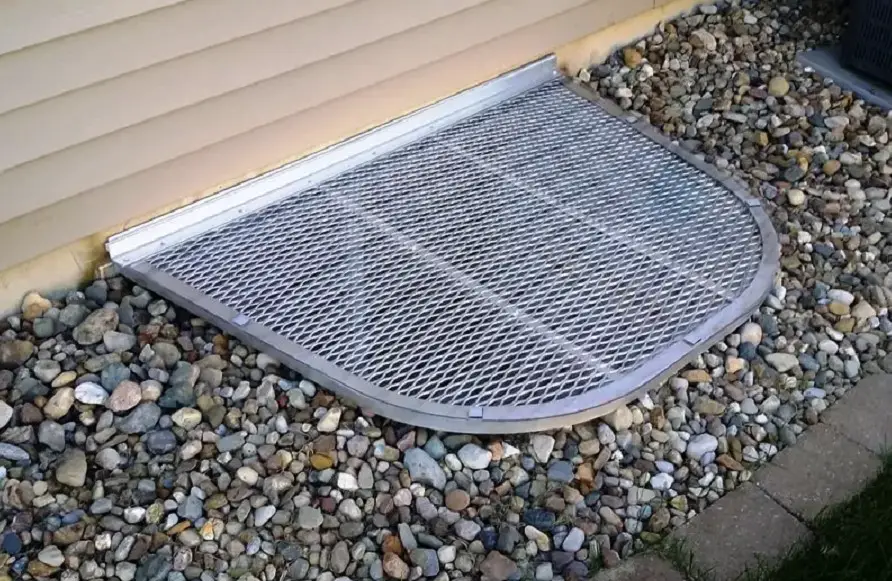 DIY window well covers
Self-made window coverings make a great replacement for manufactured covers.
Creating a DIY window well cover allows you to customize each piece of furniture for you.
Take your own windows and get them ready in no time.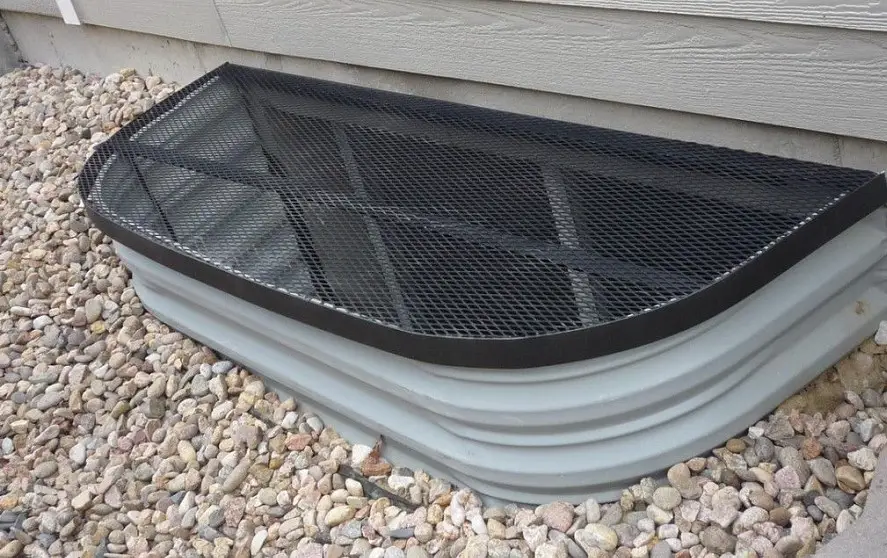 How to make a durable well-cover
Buy an 8-inch length + 1-inch extension of a polycarbonate sheet. The polycarbonate should be about 3/16 inches larger than the diameter of the screws to permit expansion and compression during temperatures.
Put the polycarbonate inside your frame – drill holes to fit the screw holes – remove your polycarbonates and install your frame into the window well and place the polycarbonate back into the hole for the screws.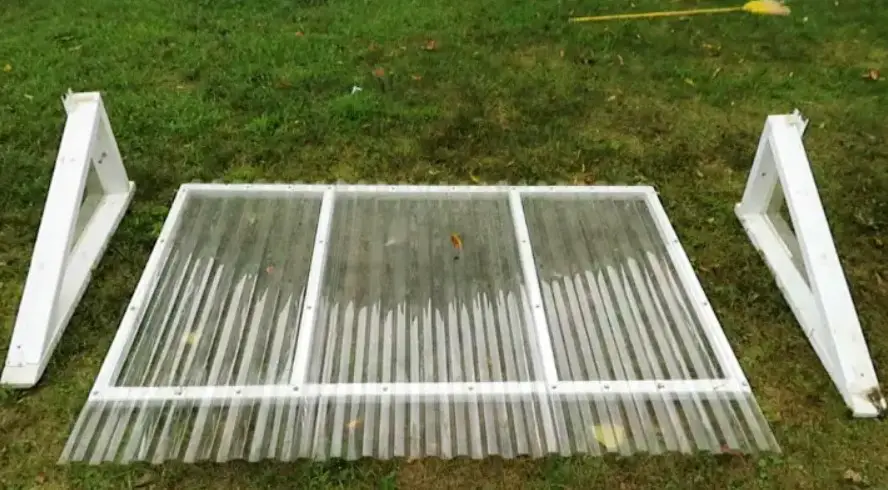 Easy-to-make safety window well cover
This is how you can build a simple DIY wooden window well cover with a rectangle rounded edge.
Glue 2×4 runners into the window well perpendicular to the home.
Install the slats on a 3-5 inch length, overlapping the tops of the hole by about two to three inches.
Using 2-inch external wood screws, firmly secure them to runners by securing them in place. It'll prevent your child from falling.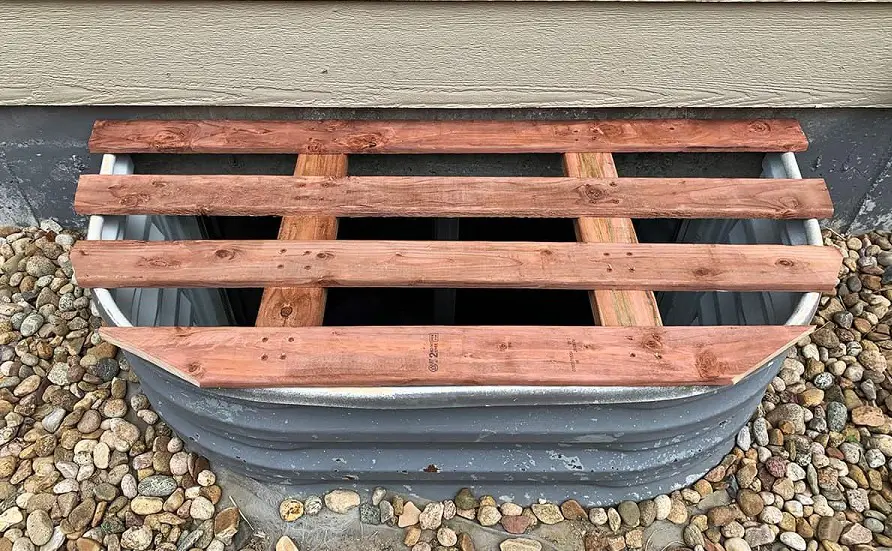 Make a custom PVC window well cover
Make the window cover very cheap and easy to clean. This is simple and fast. This is the ideal option for people without the time to look up measurement information.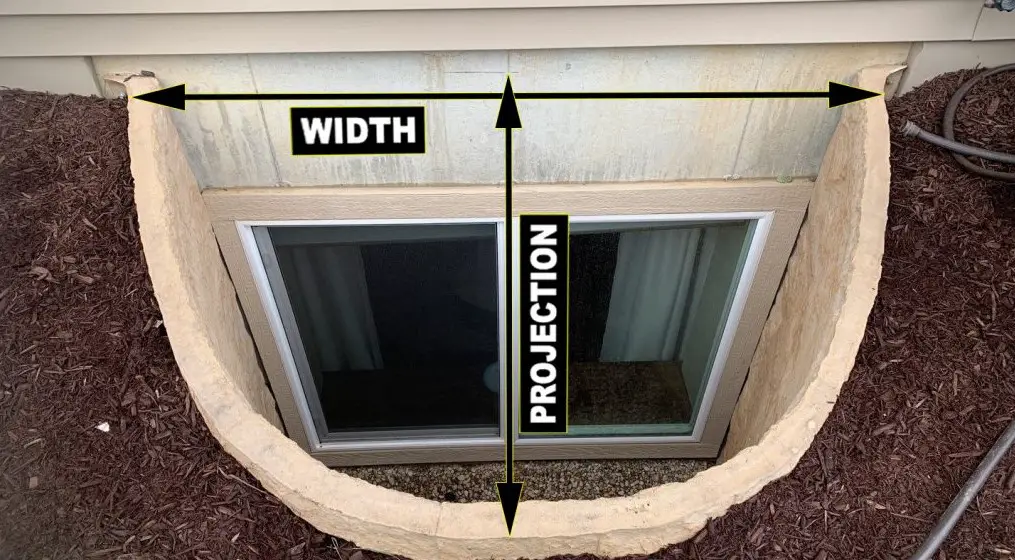 Step-by-step guide:
Using a measuring tape, measure the length and width of your window well. Add 2 inches to each measurement to ensure the cover fits snugly over the window.
Using a saw or pipe cutter, cut the PVC pipe into four pieces – two pieces for the length and two pieces for the width of the window well. Make sure that the length pieces are longer than the width pieces.
Using PVC joints and cement, join the PVC pipes to form a rectangular frame that fits over the window well. Allow the cement to dry completely.
Cut a clear plastic sheet that fits over the PVC frame. Leave an extra inch of plastic on each side to allow for some overhang.
Using clear silicone sealant, attach the plastic sheet to the PVC frame. Start by applying a thin layer of silicone on the frame, then place the plastic sheet over it. Press the sheet firmly onto the frame, smoothing out any wrinkles or bubbles.
Using screws, attach the cover to the window well. Make sure that the cover fits snugly and securely over the well.
Congratulations! You've just made your DIY window well cover for a custom PVC window. Now you can enjoy a dry, clean basement and protect your window wells from water damage.
DIY custom egress window cover
If you have an egress window in your basement, you may want to consider making a DIY custom cover to protect the window well from debris and water.
The custom egress window well cover is made of solid wood.
Ensure your door is positioned properly so a sturdy wooden frame can fit. Fix the rail to the side rail and attach 2 internal rails at both ends with 2 flat rails.
You can paint extra wood to give your egress window a more durable finish.
Tip for making a durable DIY window well cover for your basement window
If you install basement window and think of creating a well cover for it, work with specific resources so that your well cover can be completed quickly and easily.
Its great durability makes the product great to use.
Do not be afraid of a pet moving things around, or children messing with things.
It's extremely strong, and you can make it in your own way.
A window well cover installation
You may have built and framed a handmade window cover but have difficulty with the installation process.
Install the frame on the erected platform and place your screws into holes, so you can choose either to attach a strap to the cover or to permanently tighten it with your screws.
FAQ
Are window well covers a good idea?
Yes, window well covers are a good idea as they help to protect your basement from water damage and pests.
What can I use to cover my window wells?
You can use a variety of materials to cover your window wells, such as polycarbonate, acrylic, rust-free aluminum, vinyl lattice, sun-tough corrugated sheet, or even DIY options like PVC pipes and clear plastic sheeting.
What are window well covers called?
They are often simply referred to as "window well covers."
What is the best material for window well covers?
The best material for window well covers depends on your specific needs and preferences. Polycarbonate and acrylic are strong and durable options, which are most often used in well-cover projects for a large window, while metal is also sturdy and long-lasting, especially for aluminum window well grates.
Final thoughts
DIY window well-cover projects are a cost-effective solution to protect your basement window wells from water damage and pests.
DIY cover is easy to make, requires only a few materials and tools, and can be customized to fit even a large window.
With a bit of time and effort, you can create a durable and effective handmade window well cover that will last for years to come.
Read More: DIY Window Well Covers