Basement renovations have been in great demand in recent years, as the premises can be made habitable in just a few simple steps. There are many different basement pole cover ideas that you can apply to your home.
Classic basement pole cover ideas
There are many basement pole cover ideas; however, it is the classic options that are in the greatest demand. These are fairly simple and affordable methods that all homeowners can apply. Considering that basement poles must hold a large load, removing them is almost impossible.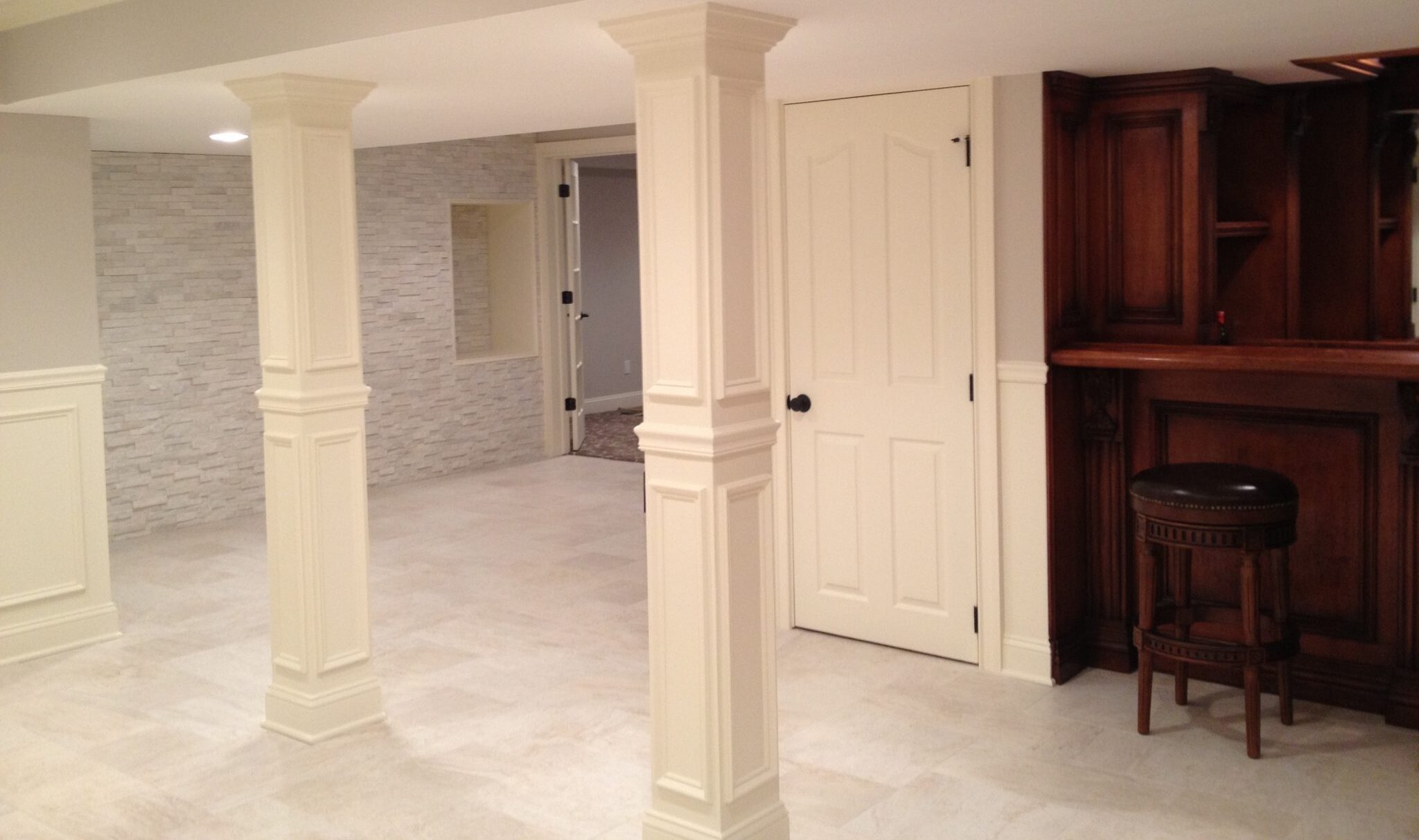 Therefore, everyone is thinking about how to decorate the existing basement poles and make the space more aesthetic. The classic options for basement pole covers are versatile and appropriate for any design.
The easiest way is to use ready-made covers that are commercially available.
Similar coverings for basement poles have a solid structure. However, if necessary, they can be cut to fit the size of the basement post. Most covers are made of wood, so the surface can be designed according to your needs and wishes.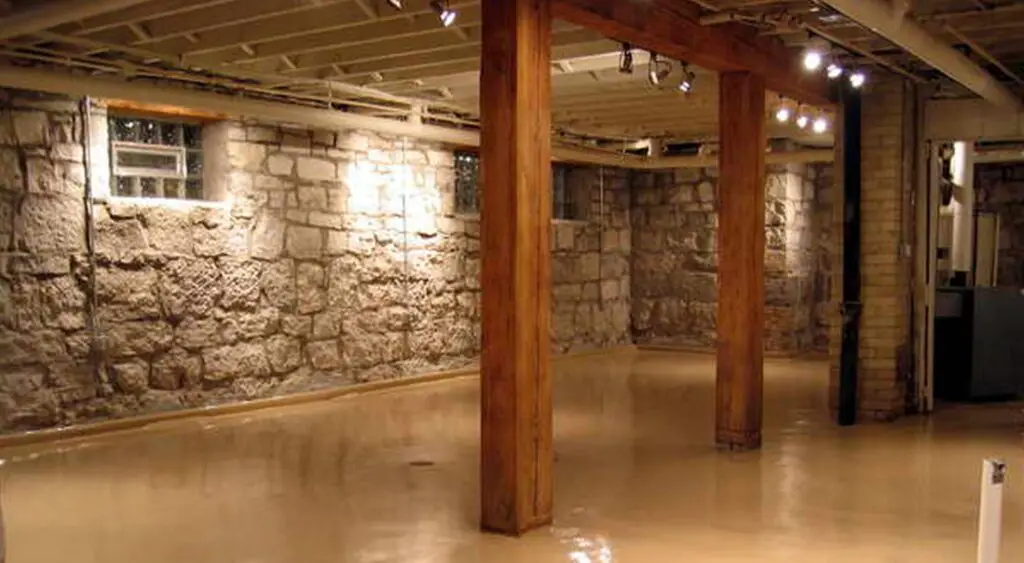 You can find faux wood beams, which are presented in different colors. On the market, there are basement pole covers in a square or rounded shape. If you have money, you can attach the columns to the racks that are at half of the wall. The connection is arched, which makes the interior comfortable.
Modern solutions
To make the basement look like an exquisite and stylish man cave, you have to try a little. For a modern home, it is appropriate to use ready-made covers for the support beam, which are made of wood, stone, or metal.
Modern design implies the presence of smooth finishing materials.
Therefore, it is appropriate to decorate the basement pole with boards made of recycled wood, and lay them overlapping. If you managed to find massive boards, you can overlay basement poles with them. This further strengthens them. If the basement floors are made of tiles, it makes sense to look for faux stone veneer materials.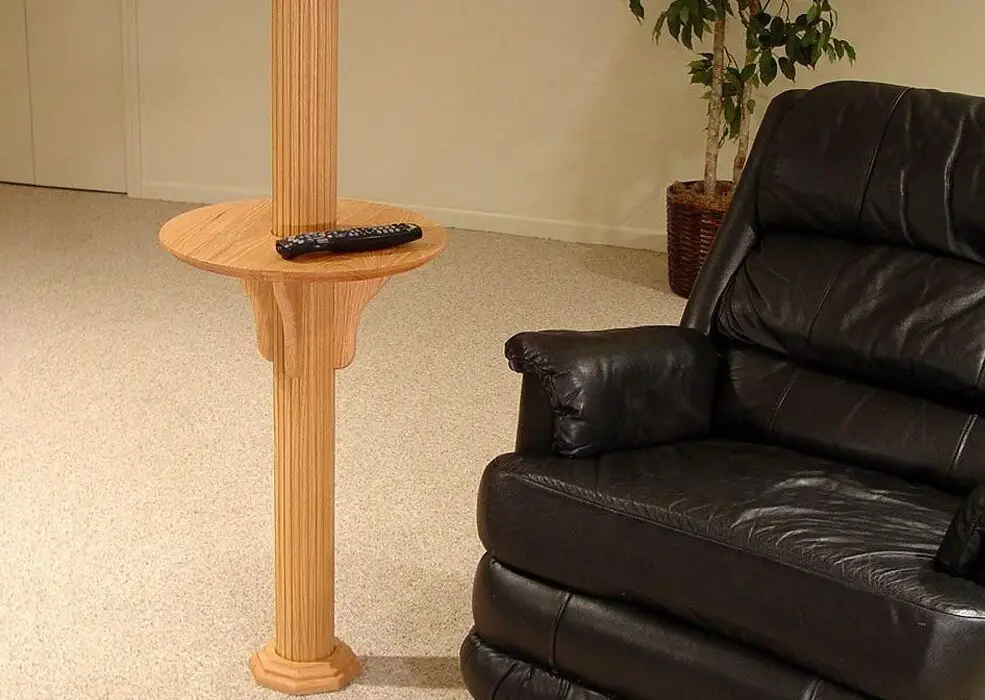 However, the color scheme of the floor and the material must be similar so that the balance is not disturbed. If you prefer natural basement pole ideas, you can hand-build railings around the support poles. However, it is better to hire a master who knows how to work with natural stone for this.
To save money, as a basement post idea, only the bottom of the beam can be laid out with a stone.
Decorate the upper part with wooden panels. It is appropriate to add a little texture. To do this, the columns can be additionally decorated with corrugated panels, which are made of metal.
In modern interiors, snow-white columns are often used, which helps to visually enlarge the space a little. If you know the electricity rules, you can combine decorative basement pole ideas with lighting fixtures. This fills the room with light, and it is more comfortable to stay in it.
Rich interior in the basement
Luxurious basement pole ideas that can be decorated in Victorian style or shabby chic look beautiful in the basement. Similar basement pole ideas involve numerous decorative inserts and unusual details. You can impose stucco on all sides of the basement pole.
Try to choose finishes in the same color scheme as the walls. It does not spoil the beauty of the interior. If you prefer original decor, you can paint in contrasting colors. The main thing is that the space should not be too congested.
Basement poles made in black or white shades are a universal solution. You can find original columns at exhibitions or fairs. This is the optimal solution for those who prefer vintage basement pole ideas. Opt for models that feature unusual carvings, curves, and protrusions.
Common decor basement pole ideas
Many decorative basement pole ideas look beautiful and help to decorate the room.
Surface painting
The easiest basement pole decorative idea is to use paint. You can take up painting the basement pole. The main thing is to choose a paint whose shade matches the walls. The base and top can be painted in contrasting tones to hide the fixation of the base post.
Pole wrap
Some craftsmen like the way the pole wrap looks. In this case, you need a special material called "Pole wrap". It is sold in most stores that distribute building materials.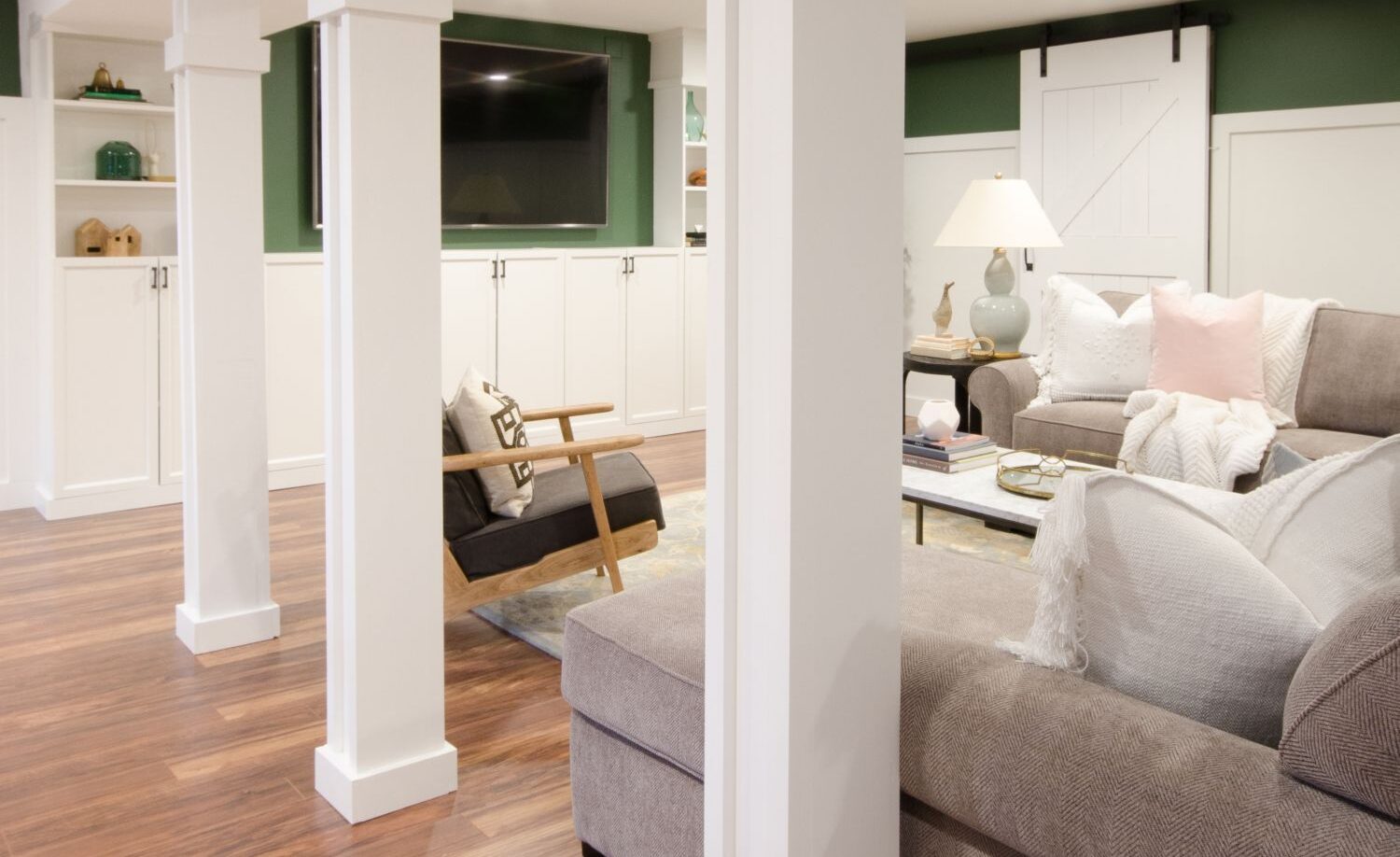 The pole wrap looks perfect when paired with the base trim. Additionally, you need to purchase a circular saw, construction adhesive, and a tape measure. On the packaging with the material, clear instructions for work are written, and they need to be followed.
Rope wrap
Support poles can be beautifully decorated using sisal rope. In addition to the base material, you should purchase strong glue, a screwdriver, and a hammer with a rubber working surface. You can select the diameter of the rope according to your preferences.
Wrapping with PVC materials
Many people like to basement support poles using PVC materials. It should be noted that such a downstairs column cover design requires great physical strength and skills. Fortunately, there is a wide range of PVC materials on the market, and you can definitely choose the best option for yourself.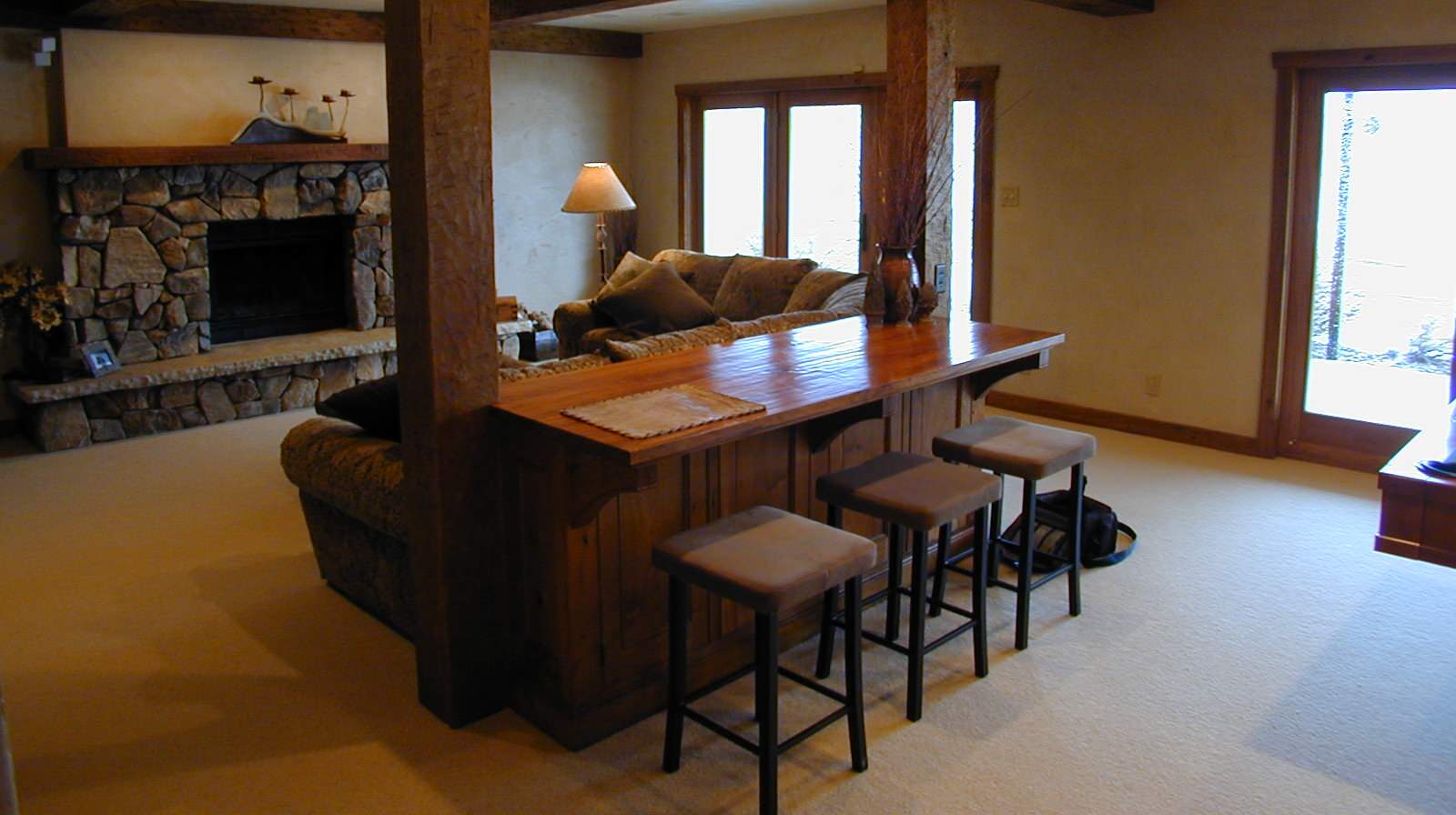 The vast majority of materials have all the necessary tools. If you use PVC materials to decorate the basement pole, you can later change the interior. To do this, it is enough to paint the surface.
Packing in boxes
If you decide to decorate a modern house yourself, you can stop at special boxes. The use of such materials contributes to the achievement of a variety of downstairs column cover designs. You can find boxes that hide the basement poles from prying eyes.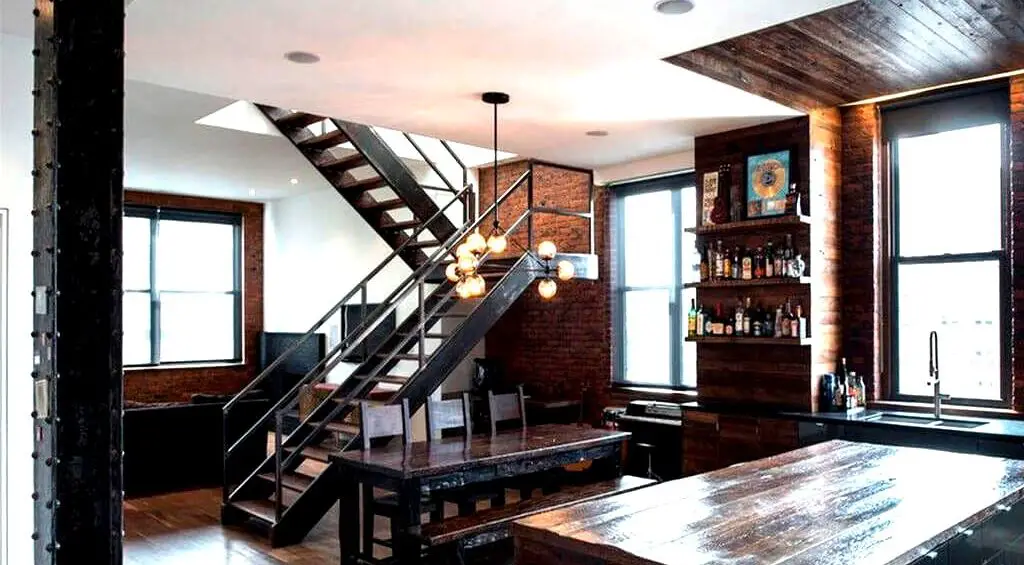 You can stop at boxes that increase the width of the basement. Almost all boxes that are used to decorate basement poles are made of wood or drywall. This material is easy to paint if the surface is sanded first.
Forming the outer frame
If you want to completely reconstruct the basement, you can form a special frame around the basement pole. It is possible to change the size of the basement column, based on your preferences. This method is relevant if you need to block a basement pole that occupies the entire wall.
It is enough to lay drywall around all sides of the post. The process is simple, and even a beginner can handle it.
Formation of rustic style
The basement support post can be decorated using a rustic style. To do this, go to the nearest hardware store and look for faux wood beams. You need to work with them on the same principle as with PVC panels.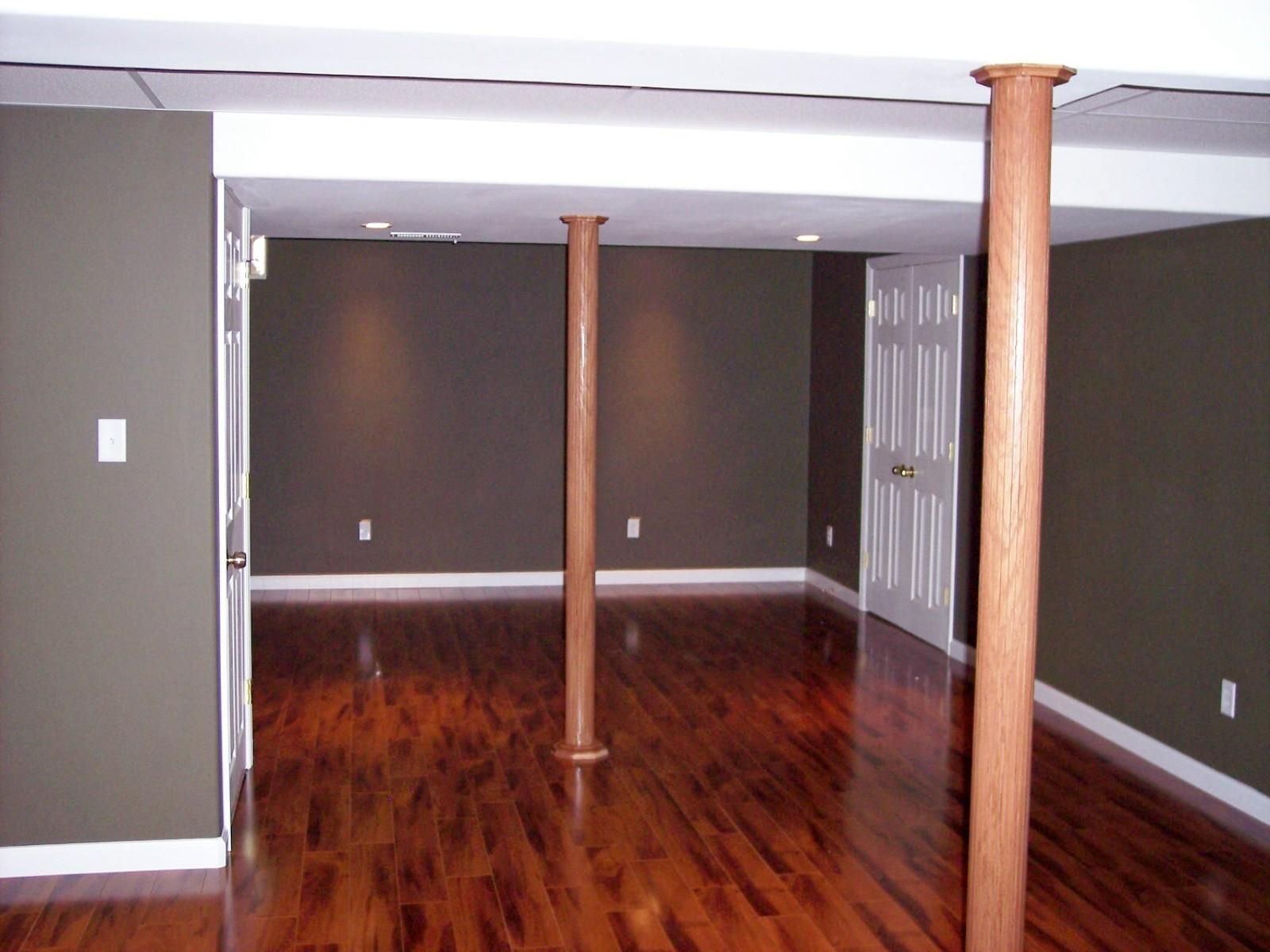 You can form a box around the basement pole, which is made of old wood. In addition, you can use an edging made of iron or rubber. This accentuates the rustic style.
Natural style
Cover ideas for poles in the basement, made in a natural style, looks beautiful. In this case, you have to stock up on a tree. If you are not limited in budget, you can find ready-made assembled structures.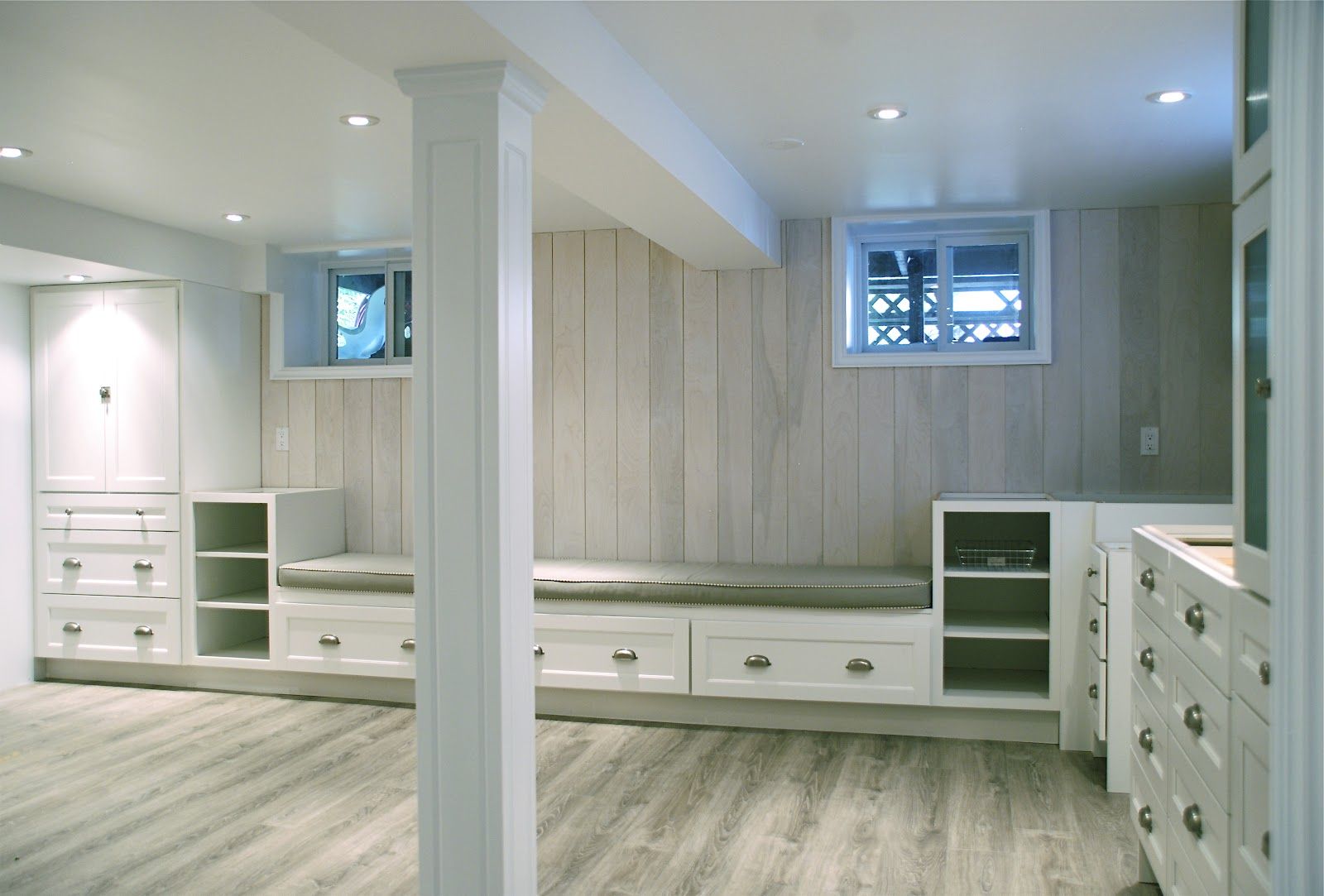 A more expensive solution would be to work with a solid log. It needs to be sawn and then make a hole inside to accommodate the basement pole. Even ready-made logs are sold online, and finding them is not difficult. Additionally, vines can be used. As you know, vines attach simply if you use building glue or a stapler.
Brick or stone-masonry
Pole cover ideas that are made of stone or brick look beautiful. This is the best solution if there is a stone wall in the background. As an additional decoration, a wooden floor would be appropriate.
This allows you to make the interior of the basement more modern and cozy. Bricklaying should be done by an experienced master.
Wrap with fairy lights and ropes
A fairy lights wrap looks beautiful in the finished basement. This is the best solution to fill the room with rustic aesthetics. At the same time, the lally columns look elegant, filling the space with a magical atmosphere.
If the proper cover is produced, you can turn on lights on lally columns when you receive guests. This additionally illuminates the finished basement. This decision is relevant during the Christmas and New Year holidays. The main advantage of this design of finished columns is that you do not have to deal with construction.
Pole wrap with shelf for storage
If possible, complement the lally column in the basement with shelves for storage. This is a very versatile solution that is appropriate in any room.
Different storage shelves can be combined with the column wrap.
If you choose a shelf in the shape of a circle or a square, this allows you to replace a sofa or chair. Installation won't take long. For added beauty, you can attach fairy lights.
Bar counter
Even if there is an unfinished basement, it can be converted into a men's area. To do this, you need to slightly turn basement poles, and turn them into a bar counter. To achieve this, several basement poles are installed, to which wooden panels are fixed.
You can additionally attach magic lights to the basement pole, which gives additional lighting. To complete this, it is enough to wind them around the basement support pole, and connect them to the power supply. If possible, complement the lally column with fairy lights that run on batteries. This is the safer option.
Half-wall formation
If the basement has lally columns, you can keep the floor plan open. To do this, a half shelf is formed, which connects the poles to the outer wall. Shelves can be left open or combined with baskets. This creates additional storage space.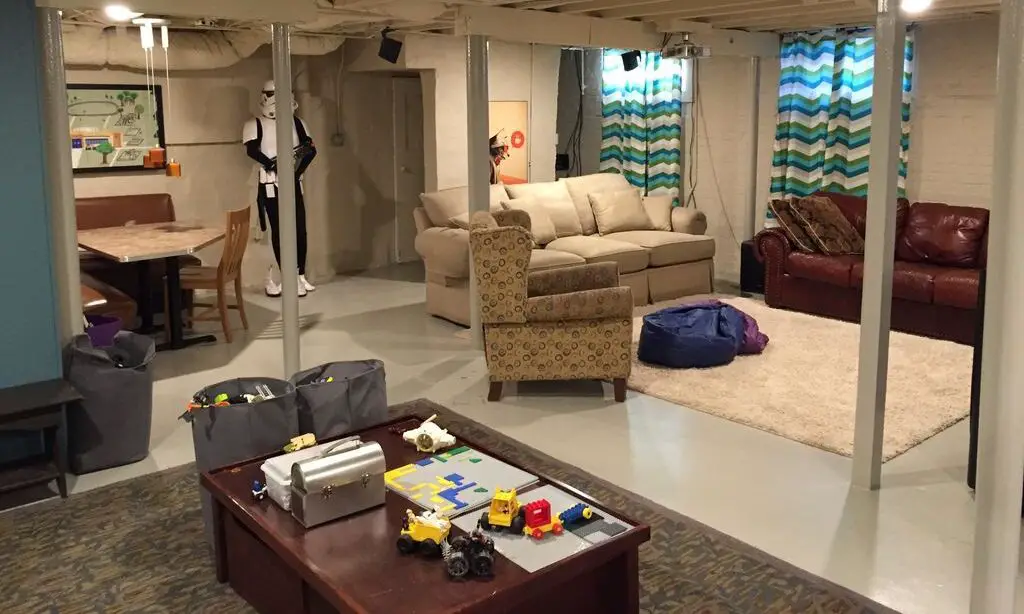 Choose baskets that complement the interior of the room. The main thing is that there is access to the shelf from both sides of the lally columns. This facilitates the process of using shelves and baskets.
Shaping coffee tables
If there are lally columns in the basement, it is possible to build a rounded table. It won't take up much space. Additional chairs can be placed to receive guests. This is the best solution if you prefer to receive guests in an informal setting.
Coffee tables can be used as a work area for those who prefer to work in privacy. Wooden boards are used to coffee tables build. You can paint them in different shades to make the design of the room unified.
Crown molding cover around lally columns
You need to understand that crown molding covers are expensive. However, it looks stylish and aesthetically pleasing, so you should not spare money for the purchase. There is a wide range of crown moldings on sale. You can find options in different designs, based on the desired interior.
You need to adjust the crown molding to make sure it is strong and even. After that, glue for construction work must be applied to the joints of lally columns. Fix the moldings with additional nails so that they do not fall off under the influence of moisture.
Storage shelf wrap
If you wish, you can go in for wrapping the storage shelf. This creates additional storage space. There are pre-made covers on sale; however, you can make them yourself.
It is better not to touch the lally columns themselves so that they do not collapse and can perform their supporting functions. Otherwise, the repair of the basement requires more effort, time, and financial investment.
Fixing two poles for a kitchen island
If you plan to use the basement actively, you can form a kitchen island between two lally columns. To achieve the best result, you need to cover the pole so that an imitation is created as if the poles were specially created for this.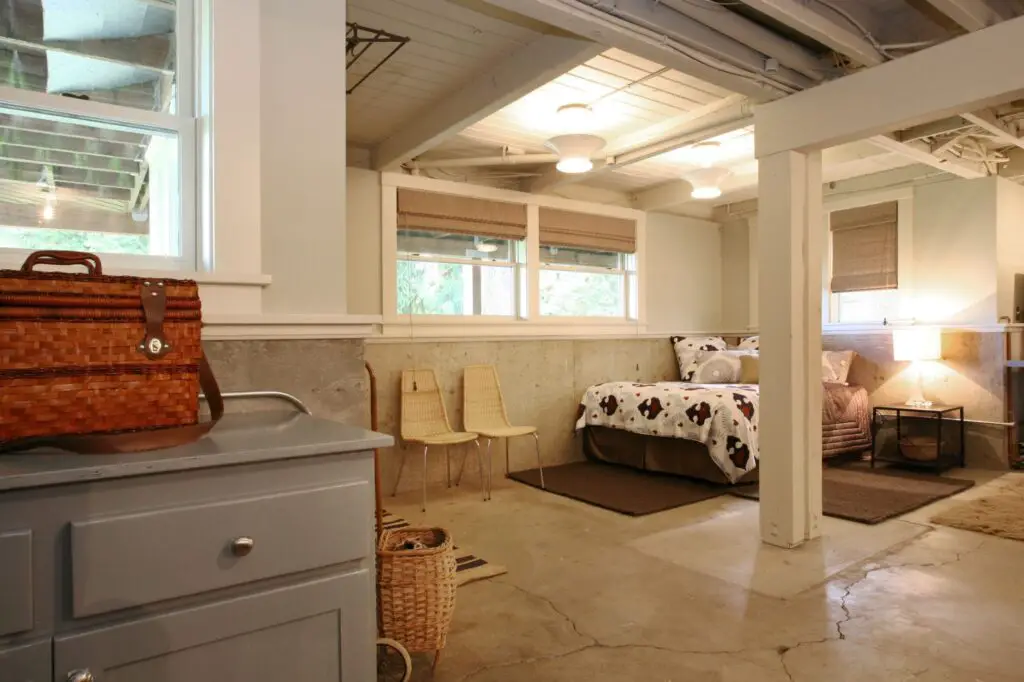 Once the pole coating is done, and you have installed the kitchen island, you can start painting the structure. To do this, choose a kitchen island paint in the shade in which the main part of the basement is made. Additionally, install chairs to make the interior look more harmonious.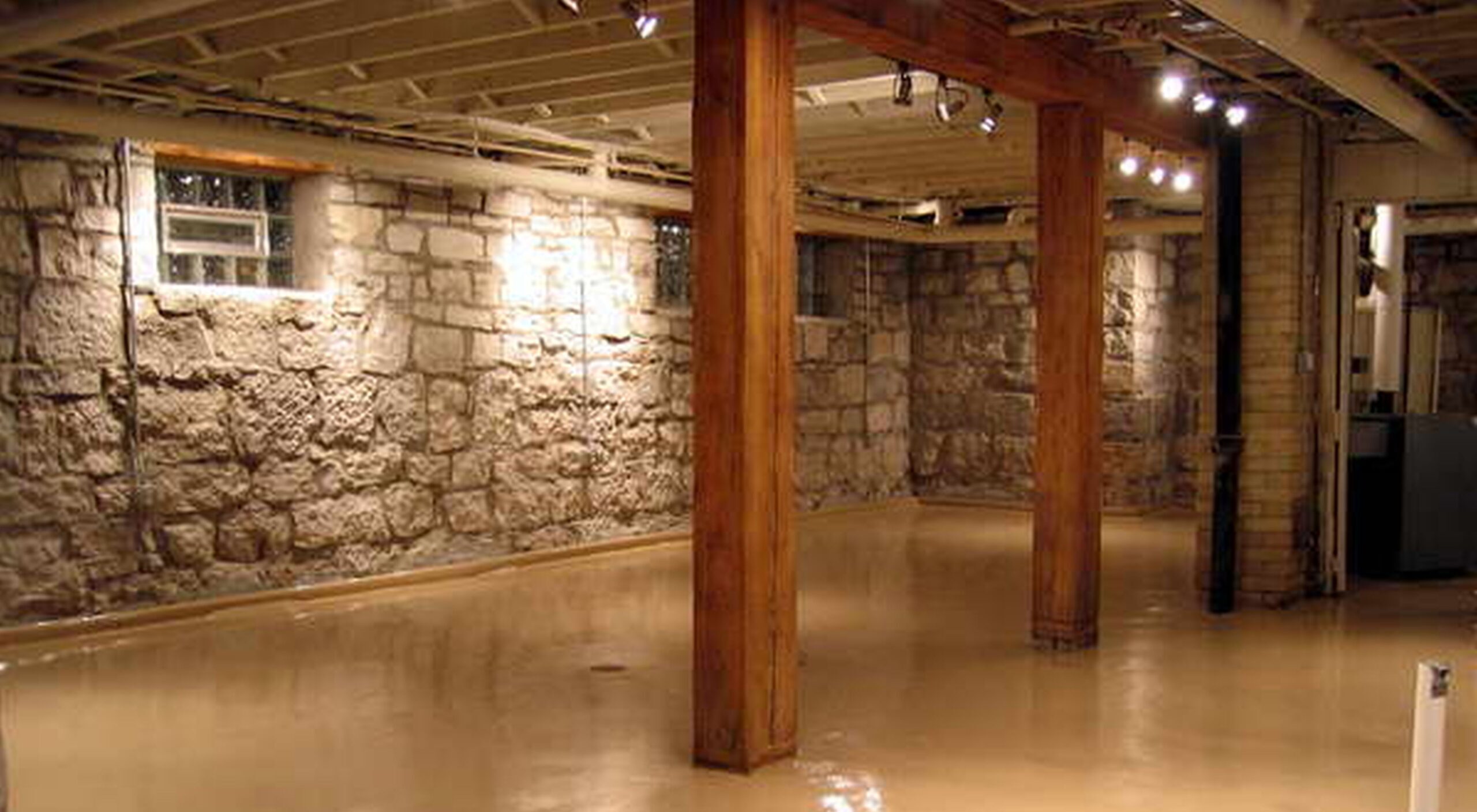 If you leave more space under the kitchen island, you can equip the perfect workplace. For convenient storage of documents or kitchen utensils, fix storage shelves on the walls. A similar solution would be appropriate if the basement is small, and you need to save more space.
Carpet wrapping basement poles
If you have pets in the house, and you don't want them to damage full columns, wrap them in the carpet. Choose products that look stylish in the existing interior. It's also a good idea if you have kids. After all, they cannot hit the basement pole during the game.
FAQ
When it comes to basement pole ideas, many questions can be asked.
What are the poles in a basement called?
Poles made of steel and installed in the basement are called "Lally columns". You can change their location if necessary. However, the work must be done by an experienced engineer. Basement poles can only be rotated a few feet.
What is pole wrap made of?
In production, the natural tree of firm breeds is applied. There may be options from MDF. You can find options that are made of hardwood. This is the best option if you plan to paint the surface.
What is pole foundation?
This system is a foundation, within which pits are formed and wooden poles are inserted. This allows you to form vertical and lateral support.
Results
As you can see, there are many ideas for covering a basement pole. The choice depends on your preferences, as well as your financial capabilities.